ADVANTAGE
ASANO's strengths
ADVANTAGE

ASANO's strengths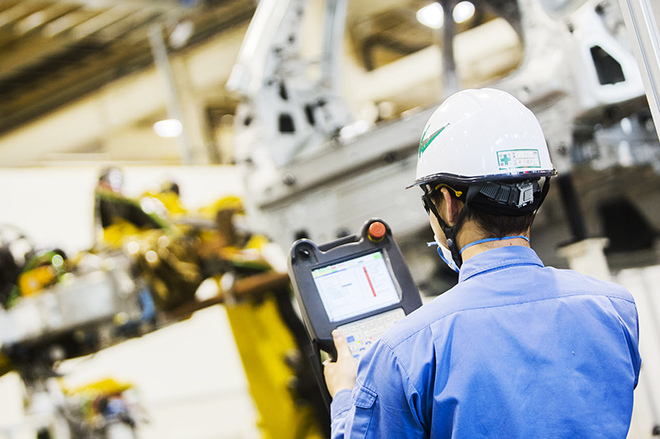 Our production system with a focus on mass production is here to support your product development.
With bases in Gunma, Shizuoka, and Kyoto, ASANO has a production system that covers the entire nation.
Utilizing our experience that we have cultivated since our founding in 1953, not only do we lower costs and shorten lead times for customer product development, we can make proposals for mass production.
Prototype development with an eye on mass production
At ASANO, we have measures in place for moving beyond just developing prototypes to mass production.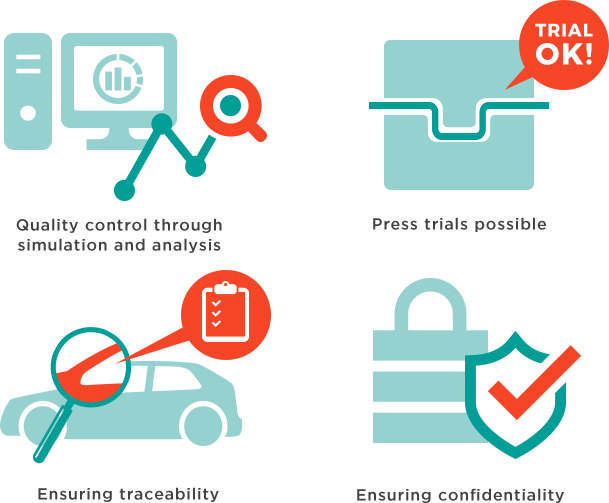 High equipment capacity
We have the latest machinery and equipment not usually found in Japan, and they are operated to ensure maximum productivity.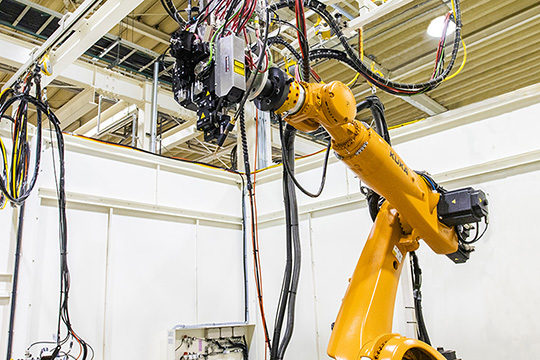 DISK laser robot system
We have the advanced DISK laser robot system at our head factory in Gunma. The TRUMPF 6kWh high-power DISK laser oscillator (6kWh) and KUKA high-precision robot can be equipped with a brazing head, remote welding head, and hybrid welding head according to the application.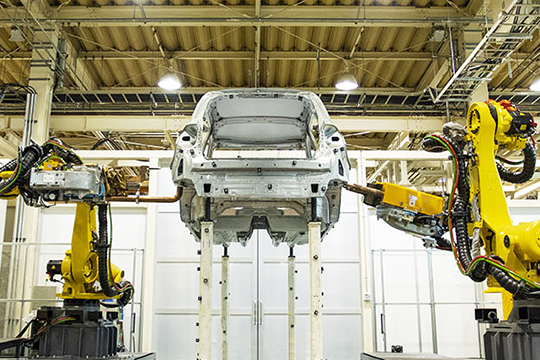 Spot welding robot system for car body
At ASANO, we mainly deal with automobile parts, and in order to reinforce the production system, advanced large-scale equipment is used to promote automation and labor saving.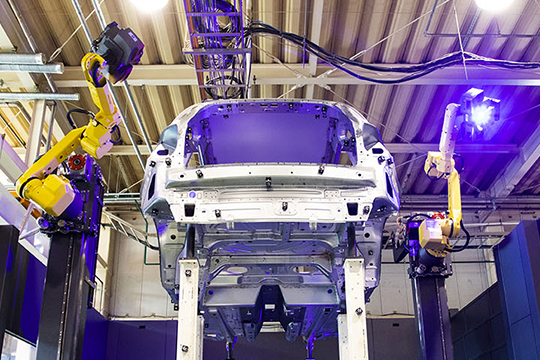 Automatic optical 3D measuring device
Measurements are done with the advanced ATOS ScanBox 8260. Simultaneous automatic measurement of both the interior and exterior that corresponds to the size of the car is possible.
*Photo is of a commercial vehicle
An annual production of over 30,000 different types of parts
ASANO has been making various components as a prototype manufacturer since its establishment in 1953, and our annual production of parts, mostly automotive exterior components, is over 30,000. We will continue to take on the challenge of producing new parts with our innovation and ideas.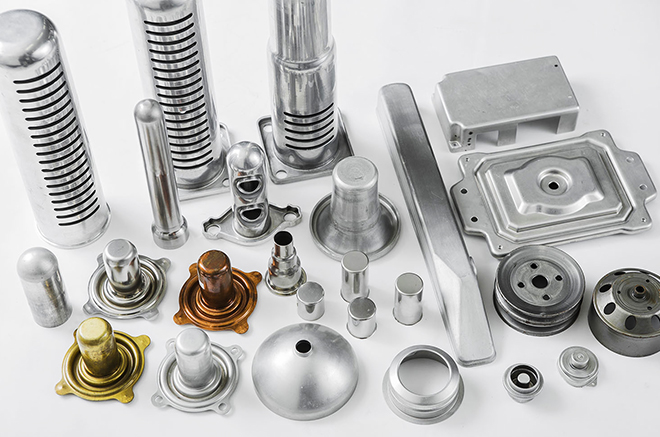 Compatible with a wide range of industries
Most orders that come to our production departments are from major manufacturers thanks to the trust we have accumulated over the years. We at ASANO have a track record of dealing with a wide range of industries, and can make appropriate proposals based on the conditions of the industry at the time.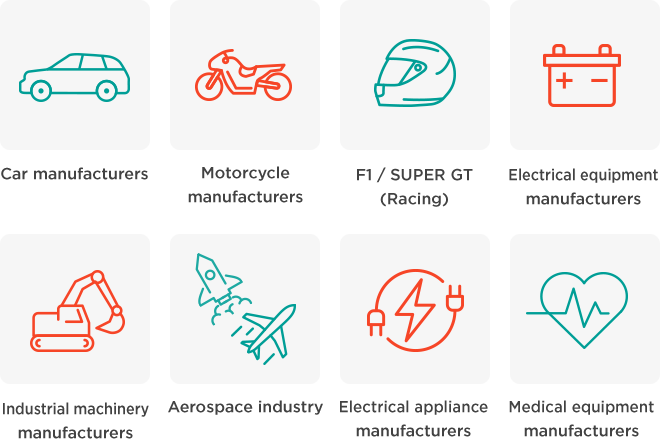 Human resources at ASANO
Even with the best technology and equipment, good products cannot be made without capable people behind it all. No matter how much science or IT advances, the touch and experience of skilled engineers ultimately determines the quality of the final product.
At ASANO, we have human resources that no other company can hope to match.
That is why, we here at ASANO believe that the presence of "workers" is the greatest strength above all else.