COMPANY

INFO
Company Info
DIVISION LIST

List of Business Department
Head Office, Gunma Factory (the First Metal Division: Isesaki City of Gunma-Ken)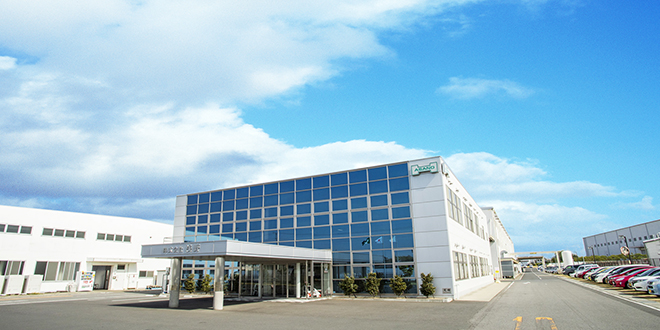 The 1st Metal Division provides development and production preparation support by making full use of various processing technologies and skills to support customer development. Using various 3D data, mainly CATIA, we respond to customer's requests from prototyping to mold and jig production, and single product processing to assembly and mass production. We also handle various demands such as sheet metal processing of iron, aluminum, and stainless steel, as well as machining, cutting, resin injection molding and cutting, product / mold data creation, simulation, shape measurement, surface treatment of special materials including inconel, hastelloy, and titanium. From development support to production preparation, we can help you during a wide range of development stages, such as verifying and proposing production technology for mass production.
We support production preparation by designing and manufacturing press dies for mass production, manufacturing various molds such as single shot types, transfer types, and progressive types. The mold design is performed preparing for all conditions in advance from Design in, and analysis is done in-house, including analysis using CAE and mold trials using a 1000t mechanical press. The permanent processing method idea is delivered from the prototyping stage, and we can make proposals that take into consideration the lead time from prototyping to mass production mold production. Design changes and mold repairs of products and repairs done by other companies etc. is also possible.
Location
2718-1 Miwa-cho, Isesaki-shi, Gunma 372-0011, Japan
TEL 0270-75-1700
FAX 0270-75-1600
Shizuoka Factory (the Second Metal Division: Kikugawa City of Shizuoka-Ken)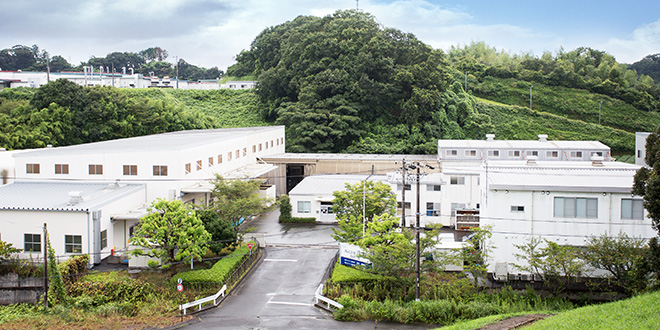 The 2nd Metal Division handles everything from development support to mass production, with a focus on automobiles and motorcycles. We manufacture various prototype sheet metal parts, mass production molds, and mass production sheet metal parts. Everything in the manufacturing is integrated: 3D modelling with CAD drawing data, die cutting and finishing in a machining center, press working with hydraulic press, trimming with a laser processing machine, welding, handwork, assembly, jig production, inspection with 3D measuring instruments, quality assurance, and sheet metal parts production. We also manufacture mass production molds and handle mass production parts production from small lot mass production to large volume mass production with a 300t link progressive motion press machine.
Location
151-1 Nishikata, Kikukawa City, Shizuoka Prefecture 439-0037, Japan
TEL 0537-35-6565
FAX 0537-35-6566
Kyoto Factory (Resin Division SERA: Kyoto City of Kyoto-Fu)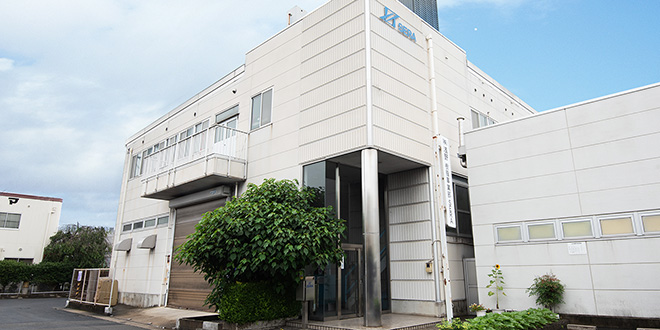 The Resin Division SERA manufactures resin molding dies. Since its establishment, we have excelled in creating exterior molds for optical equipment, and currently manufacture a wide range of resin molds such as components related to automotive parts, office equipment, medical, and hot water piping. We have 3 injection molding machines, and test-manufacture molds in-house and thoroughly manage dimensional measurements using extensive measuring equipment to deliver high-quality molds. In order to efficiently process precision molds that require sub-micron precision, online CAD / CAM systems and NC machining data are made available online at the design stage to improve accuracy and increase efficiency through automation. In addition to appearance-affecting products, we handle mass production molds, prototype molds, and molded products such as precision parts for mechanical parts, and difficult products such as PPS materials, inserts, two-color molding, and hoop molds.
Location
378-7 Kuze Tsukiyamacho, Minami-ku, Kyoto 601-8203, Japan
TEL 075-921-6324
FAX 075-922-4974