ASANO PRIDE AS A CRAFTSMAN

VOL.1 : HITOSHI NAKAMURA

Vol.1 HITOSHI NAKAMURA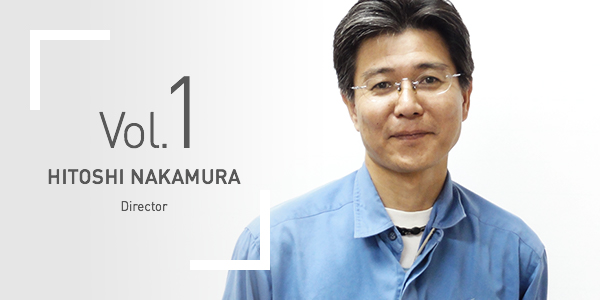 58 years has passed since the establishment of technology-centered Asano. There is a person who has accompanied the company for more than 20 years. He is Hitoshi Nakamura, who will embrace his 27-year in the company. No one represents technology in Asano more than Hitoshi Nakamura. Let us introduce the ardent craftsmanship in sharp contrast with his quietness and poise.

Pursuing "dreams"
We Create our own brands
From middle school to high school, Nakamura was a guard(*1) active in the basketball court.Since then, he has already known how to cast an anchor to windward.Perhaps, since the beginning of high school, he was persuaded by his father to work as a part-time employee in Asano, which was out of consideration for the future.
After completing work-study life in Asano, Nakamura worked there after graduation. His peers at Commercial High School went to work in banks whereas Nakamura entered Asano. Soon, with the joy of having the unique trial products(*2) made by himself, the young man served as the director of the technology development department, which is a key position in the company.
Nakamura was able to take a step boldly from arts to science because he was interested in plastic moulds since childhood. He said that when he was young, he loved to reassemble toy cars and tanks. His working experience in Asano woke up his memories of the childhood.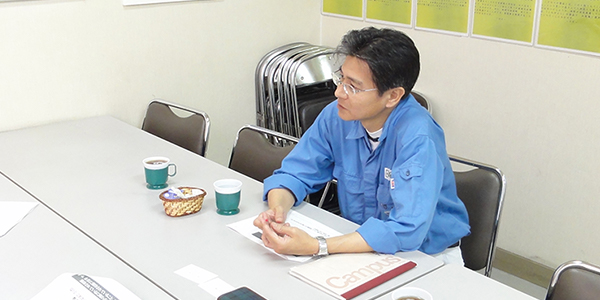 Nakamura tried to manufacture essential gear components in a motorcycle when he started to work in Asano. This is a precious opportunity for him, who would like to have driving tours to Akagi mountain, Karuizawa, Kamikochi and even Hokkaido with friends in his spare time.
Nowadays, Nakamura speaks of his dreams with a light glimmering in his eyes just like when he was young. First, set about making fist products of Asano. He says he hopes to offer this technology for the clients who give us special attention. Second, ""take a luxury cruise with their families across the world"". With the longing look on his face, we can see his sincerity for Asano, the clients and families.