PROJECT.H

VOL.1 : YASUHIKO SASAKI

Vol.1 YASUHIKO SASAKI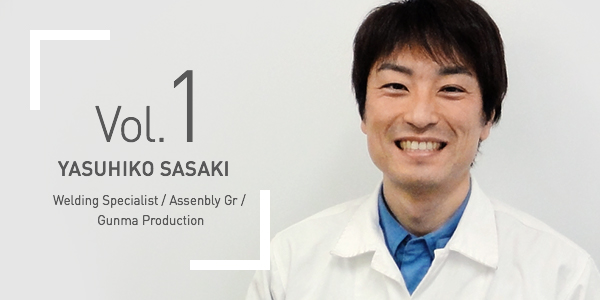 SASAKI was raised at a seaside town in Iwate prefecture and dreamed of F1.
His wish came true and he engaged in racing car activity for 10 years.
Then,he gained experience of welding in ASANO Co., Ltd. for 7 years.
As a member of ""Visualization of techiniques"" project pf scale model of F1 car manufacturing.
his experience in racing car and welder as finisher, bears fruit.
Let's share his care about manufacturing that makes his dream come true.

Dreaming of F1
objecttion from his parents and his increasing desire
Kamaishi-city is known as the birthplace of modern iron manufacture business in Japan.It is also famous for one of the best fishing grounds Sanrikuoki and its beautiful ria coast.SASAKI was born and raised there.He loved handcrafting since he was a kid. He was absorbed in handcrafting with familiar materials such as milk carton and egg pack.
From those days, he was used to thinking while making without confirming drawings.When SASAKI became a junior high school student, broadcast of Fuji television started first time in his town.He watched for a rely from the spot of F1 race.It was the time when Ayrton Senna*1 was in his prime and Satoru Nakajima*2 reached retirement.An impressible boy was surely affected.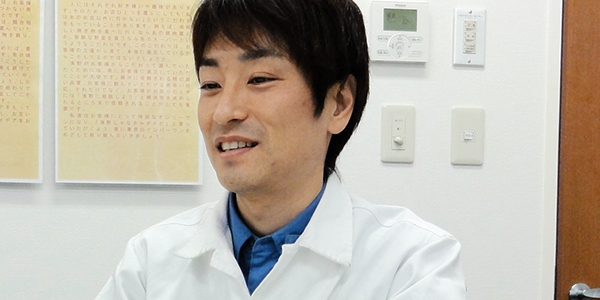 The boy that dreamed F1 targeted that he would become a mechanic than a racer; one of the pit crew that changes tires as quickly as he can.When he continued to high school, his dream, life-long manufacturing and yearning for mechanic, expanded and he groped to enter a industrial high school, but his parents objected and talked him into abandoning it.
SASAKI, as he was, couldn't but follow the parents' emotion that they want their son to continue college from a general course of high school as they had a hard time.He continued high school, however he could not restrain his passion for manufacturing, he asked his teacher permission for a part-time worker that was prohibited in his school on the condition that he got target marks.
Actually, he was turned down his application to be a part-time garage mechanic by the garage owner politely and it boosted his dream to be a F1 mechanic more and more. It was after graduation of high school that he got one step closer to his dream.