ASANO PRIDE AS A CRAFTSMAN

VOL.3 : HIROYUKI HARA

Vol.3 HIROYUKI HARA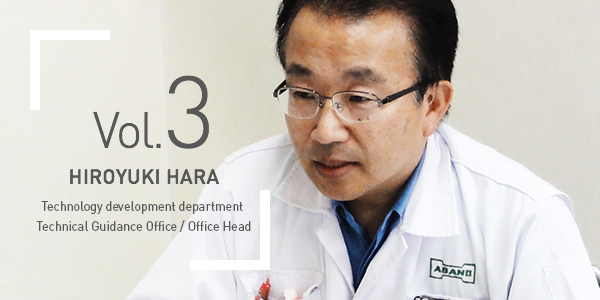 Hara has been devoted to quality assurance for twenty-one years. In Asano, nobody can be more qualified about quality assurance than Hara. As long as he takes a glance at the design drawing, he can understand the designer's mind. Calm eyes and way of speaking are the styles of quality assurance in Asano.

The Before and After about quality assurance department
"advance information" is the key to deciding quality assurance
It is always said that success is for those people who have been ready. It's also said that if somebody has got ready beforehand, then he has finished 80% of his work. Whether the work will be successful or not depends upon previous preparation. quality assurance in Asano has been carried out before manufacturing and processing. This is the unique method of Asano which is called two-line information.
Asano makes a division with two lines on the work plan schedule. That is, in every preparation, the information required by clients acted as designers will be displayed on the drawing. As what Hara has said, it is certainly important to faithfully reproduce the drawing, but in reality, this way only may not be able to make product which will trustfully reflect the intention of the designer. Work in theory should be changed into work in the factory and intention of designers implied on the drawing should be understood so as to encourage the manufacturing department to make the product really work after delivery.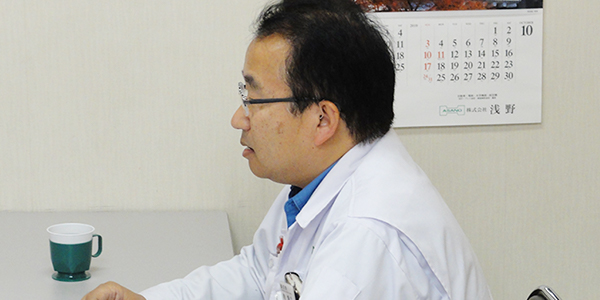 Systematize the secrets of success accumulated by the seniors to reduce the risk of "Quality Troubles in the past". Then together with the manufacturing department, confirm the processing method and formulate operation standard to prevent poor quality because of wrong dimension from appearing. This is just the preliminary work of quality assurance department.
If the work before is called "quality management"*4, then the work after can be summarized as the "quality assurance"*5 of confirmation and inspection of the delivered product.
The style of Hara is no compromises which also becomes the style of the company. Hara, for whom quality is just like his face, allows no compromises the same as to the preliminary work. He wins the trust of the clients beside ourselves.