PROJECT.H

VOL.2 : OSAMU KATOU

Vol.2 OSAMU KATOU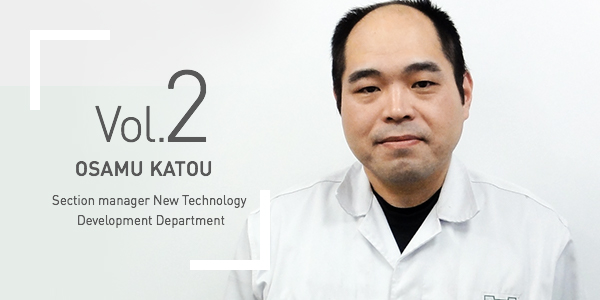 KATOU is a lump of endless aspiration.
hrough a scale model manufacturing at project H in "Visualization of techniques",
he took one step to the dream ever since entering ASANO Co.,Ltd. that he makes a car all in-house.
Let's introduce KATOU,a man of high resolve,
and how tackled with the beauty of surface treatment as the person in charge of carbon forming in the project.

Thanks and regrets
endless pursuit
His department doesn't have its own equipment, so he had to use the other department's equipment, and it was the end of the year when he was able to use it. He worked for two weeks year end. The winter holiday came to him on 31th, Dec. After all, it was early in the new year that he succeeded in making a form. He expected high difficulty in the forming, but one success enable him to advance easily.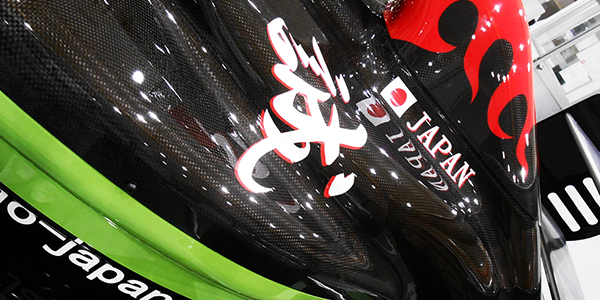 KATO expresses his gratitude to the other department that let him use its daily-use equipment willingly and to his fellow workers that helped him.
He also says he'd like to share this pleasure with other employees that couldn't join the project He thinks that he can help other employees by his experience when they tackle with a new project.
As KATO devoted himself to the project, he neither was able to return to his parents' house nor spent with his family. "I always think of my family." talked KATO with tender eyes. His dream to travel all around JAPAN, which he showed in "pride of ASANO stars", won't be realized for a while as he is being expected by the company.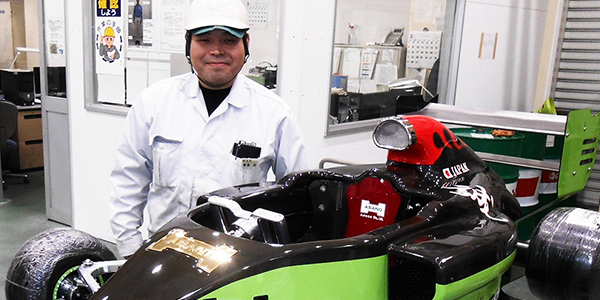 At this point, he talks back to the manufacturing topics. "Frankly speaking, if it would come true, I want to retry the surface." KATO talks with serious eyes. He says the beauty of surface depends on that of mold. So, he polishes the surface of mold, but he cannot finish it as he expected because the space between the mold and the surface is not constant.
He says he wants to try again considering the transform. His attitude that pursues the endless improvement leads to the innovative ASANO culture.
Finally, I asked him "what do you do after the completion?" and he answered with natural tender eyes "I want to take photos of the car with the project members".